There's only 25 days or so until Christmas...
20 or so more days of school until "summer" break...
Today the weather is predicted to be 35 degrees...
How on earth am I going to get myself into the Christmas spirit?
2011
2012
I'm so turned around with the seasons, it's crazy! I feel like any minute the Easter Bunny may hop through the door, but Santa keeps popping up all around instead. The poor guy is overdressed in his red coat and heavy, black boots.
Rather than try to create a cozy, cold weather, Christmas, we plan to start some new traditions for our family that embrace the warm weather and sunshine!
1. Fondue Seafood Feast:
Forget turning on the oven when it's so hot outside! We're planning another Christmas fondue feast.
2. Get Creative with the fruit and vegetables:
It's summertime, so what can be better than fresh fruits and crispy vegetables? We plan to have some fun with ours to make things a bit more festive!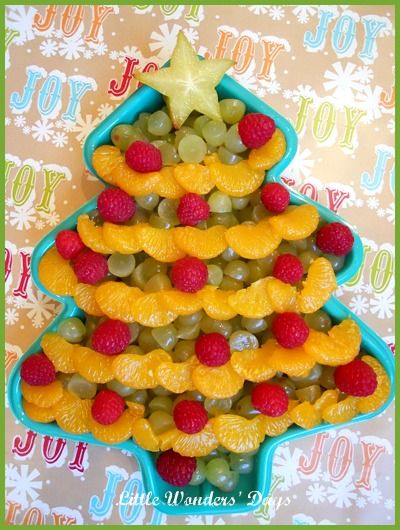 3. Pool Party with Santa:
I'm really excited about this one. I saw a advertisement at
Craigie Leisure Centre
about a pool party with Santa, complete with carols, water slides, and even a gift for the kiddies!
Click here
for more information on this year's party!
Sunday 15 December 2013
City of Joondalup Leisure Centre - Craigie
4.30pm - 6.30pm
4. Cold Treats instead of baked goods:
How about making cold Christmas drinks, snowcones, or popsicles? We're planning to make ice cubes in Christmas shapes too.
5. Build a "sand" snowman:
We did this last year during our beach vacation to Esperance, and plan to make it a tradition. It just made us feel better to build a snowman!
6. New summertime Pjs:
Opening a gift of pajamas on Christmas Eve is an old family tradition. Now we're just changing it up a bit... instead of warm, cozy, winter jammies, the kids get their new lightweight, summertime pajamas. It makes for the cutest pictures on Christmas morning!
Then
Now
7. Surfing instead of sledding:
We've got the ocean, we've got the waves... let's capitalize on those things! :)
Then
Now
8. Christmas Carols in the park:
Community Christmas Carol events are everywhere! Here's just a few I've seen:
Belmont, Claremont, Clarkson, Heathridge, Burswood.
9. Partake in some outdoor Games rather than board games:
Miniature golf, frisbee, slip n' slide, water balloon fights...
10.Bike Rides instead of sleigh rides
:
One thing Perth has no shortage of is excellent bike paths for the family.
11. Use candles and hand creme to capture those Christmastime scents:
Fresh cut pine trees, gingerbread cookies, candy canes...
12. Visit the shopping centre:
Besides getting photos with Santa, the shopping centre offers so many activities during the holidays, and many of them are free! Last year the kids decorated gingerbread cookies and they loved it. Besides, all the Christmas decorations can really get you into the holiday mood.
There is plenty to keep us cool and entertained this Christmas, so may your Christmas be festive, sunshiny, and bright!