Tis the season for summertime birthdays in the park. I'm forever thankful that my almost 4 year old son's birthday now falls in the summertime so I can have an outdoor party! I'm also thankful Perth has so many amazing parks to choose from! Here are some of my picks for the best Birthday Party Parks in Perth:
1. Best "Fenced In" Playgrounds for Parties:
Opportunity Playspace-

A great venue for parties due to the large oval, paths for riding bikes and scooters, plentiful shade trees, and 3 shelters with BBQs available on a first come, first serve basis.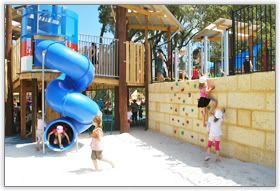 Mueller Park-

A beautiful setting in Subiaco. There is a water feature, so guests might want to bring along their swimmers!
Kadidjiny Park-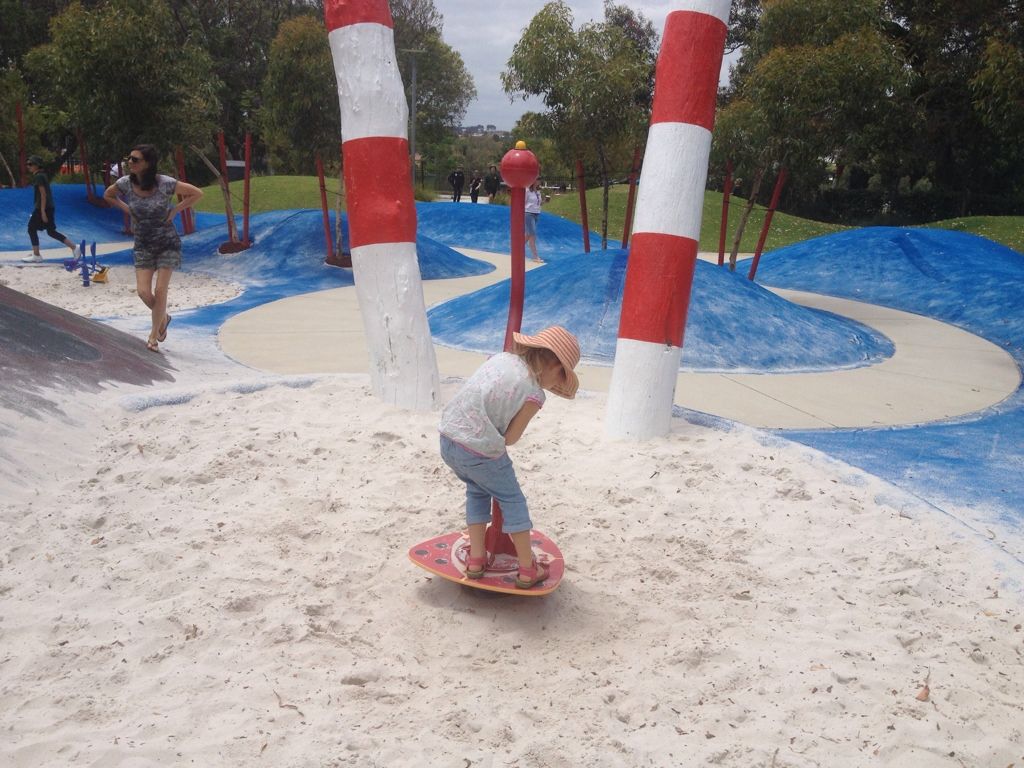 A truly unique park with a "Dr. Suess" appeal.
Yokine Reserve-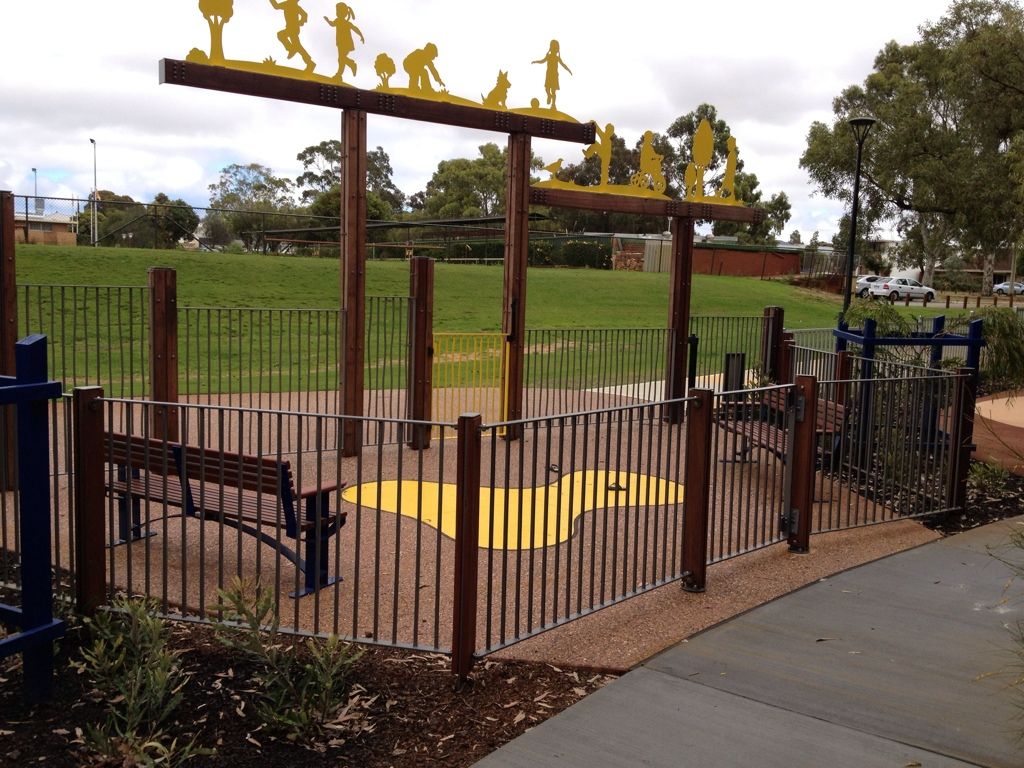 Woodbridge (Riverside) Park-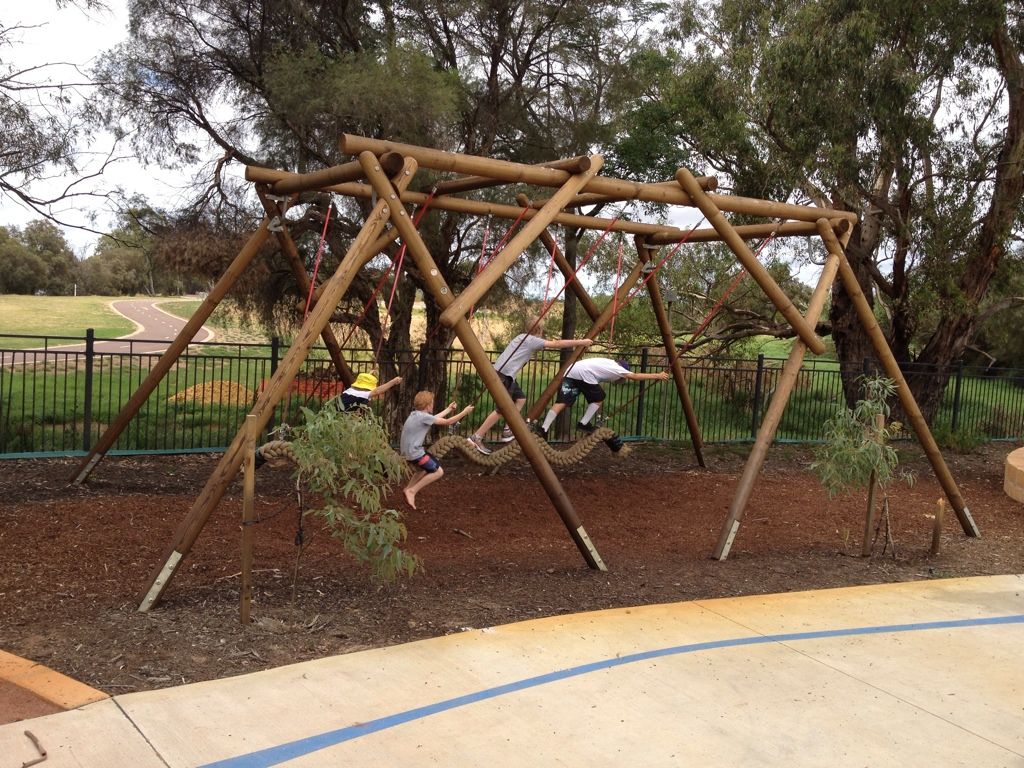 2. Best "Pirate" Party Playgrounds:
Heathcote Reserve-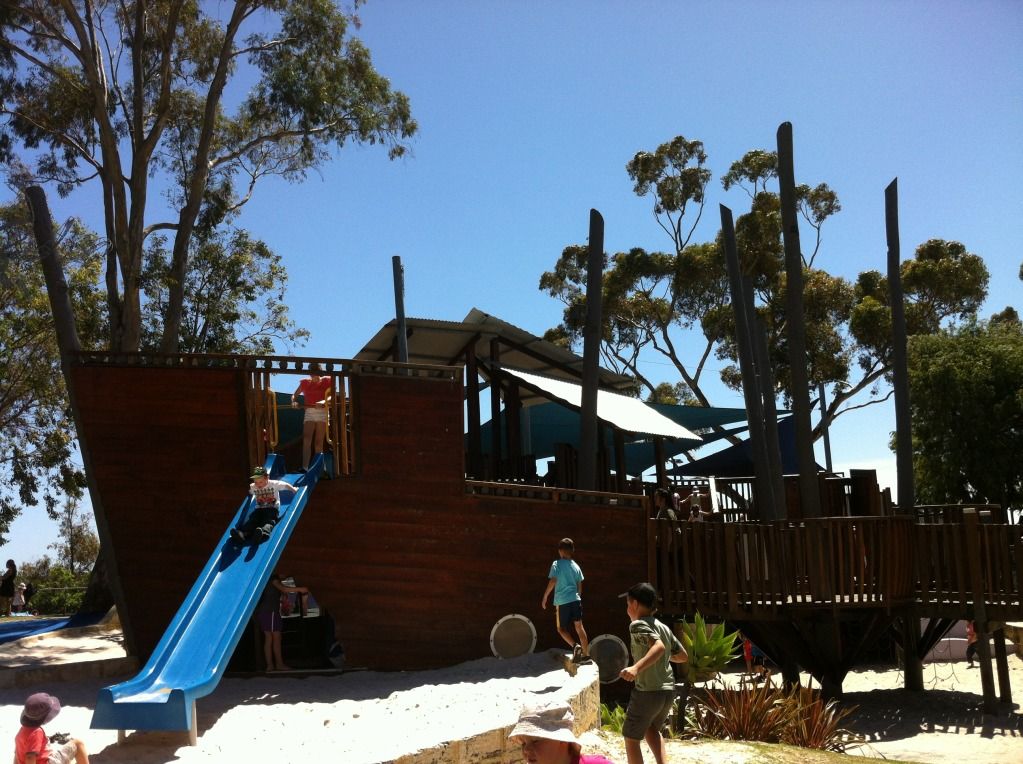 This is the "Big Daddy" of all the pirate ship parks! This huge ship houses several slides, hideouts, and a climbing wall.
Mullaloo Beach-

A modest sized pirate ship, but it's big on artistic appeal. A beautiful setting just meters from the beach. Plenty of shade and grassy areas if you don't get one of the tables under the shelter.
Woodbridge (Riverside) Park-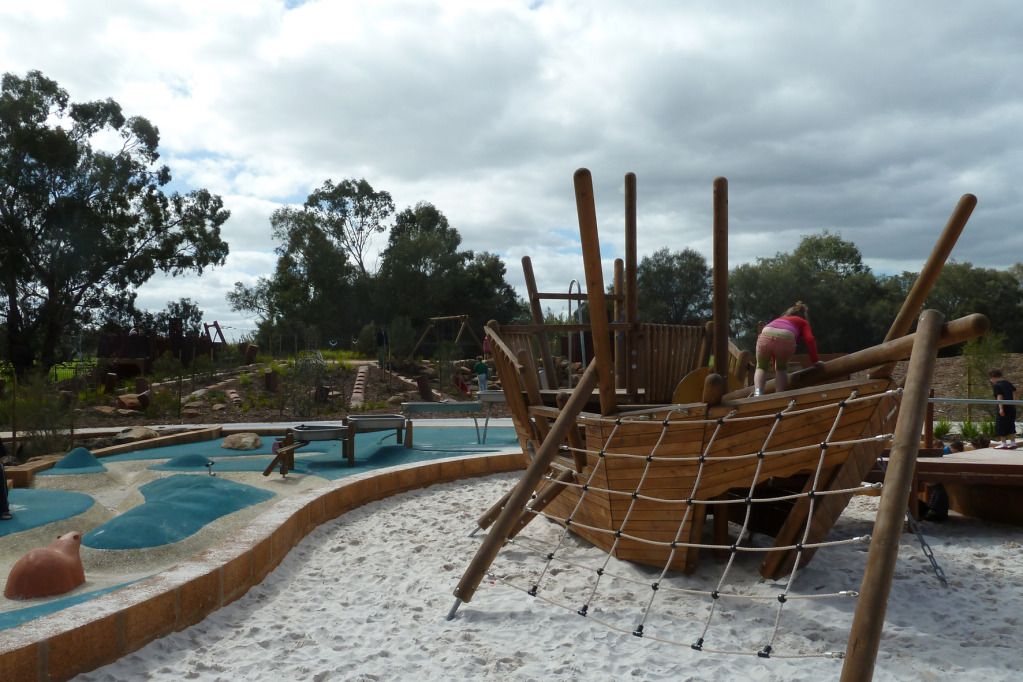 An amazing park with another amazing Pirate Ship to add to your scurvy theme!
Keith Holmes Reserve-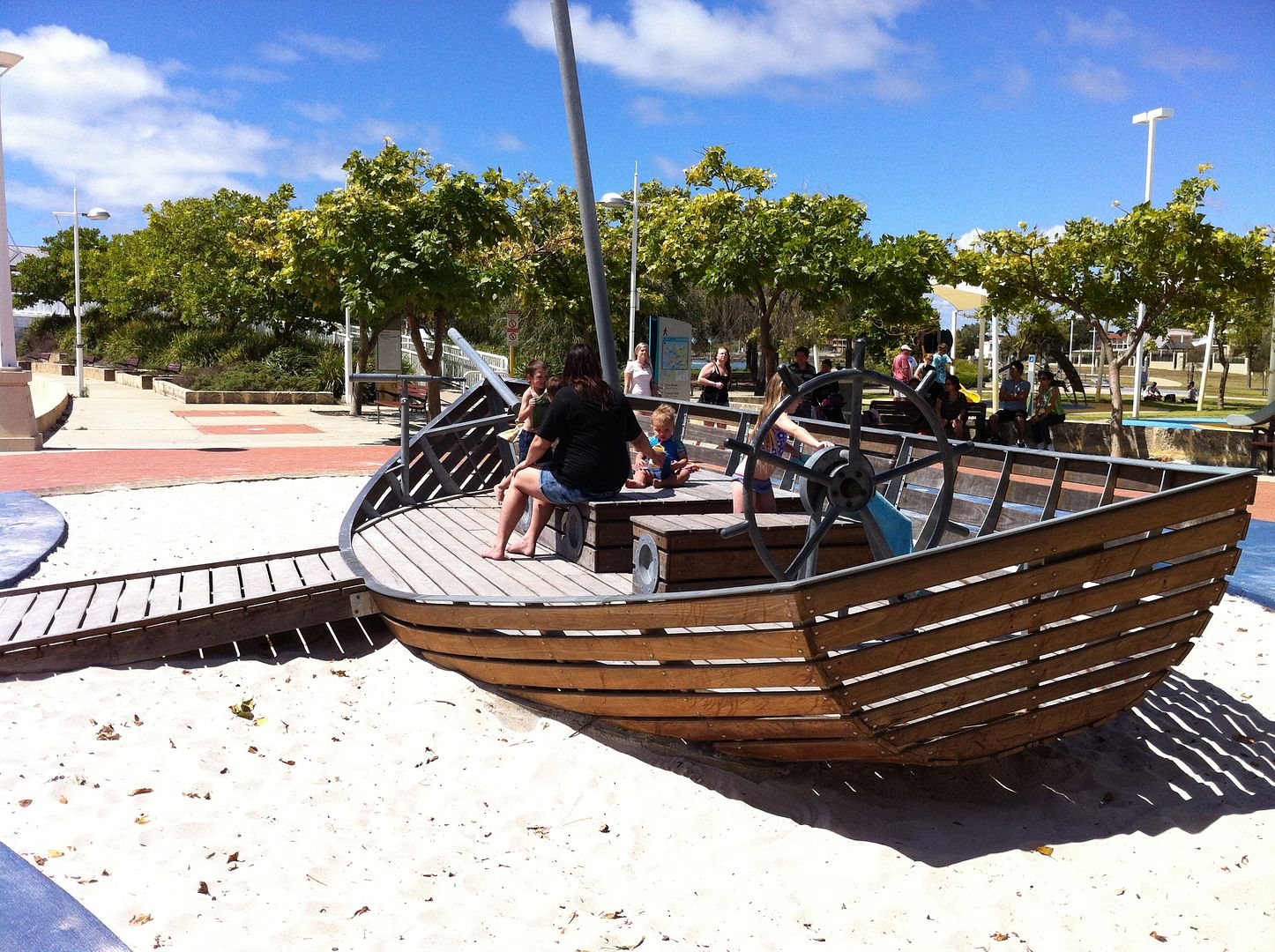 Ahoy! Your guests will love navigating the seas on this big ship in the sand.
Lottery West Family Area-

This park has a marvelous Pirate Ship among many other imaginative play opportunities!
Burns Beach-

Burns Beach has a climbing frame in the shape of a large ship, perfect for your party.
3. Best Party Pavilions for Hire:
Saw Avenue Picnic Area (Kings Park)-
This area has a large
Variety Pavilion
available for hire. It is suitable for 40-50 people and is situated by the unique and
innovative nature based play area. There is picnic seating available around the park, and plenty of shade trees. This park is not fenced, however, the playspace is far enough from the road, and my toddler kept too busy playing to run off. There are BBQs and toilets on site.
Whiteman Park-
Whiteman park has a number of
picnic shelters
available for hire. Fill in this
form for booking enquiries
for shelters at Whiteman Pak.

Lottery West Family Area (Kings Park)-

There are three gazebos (for 20 people) and one large Pavilion (for 50 people) available for hire in the
Lottery West Family Area
. The Cork Oak Gazebo, River Gum Gazebo, Marri Gazebo, and Willowong Pavilion. Click
here
for information on making a booking.
4. Best Parks for a Spiderman Party:
Tomato Lake Reserve-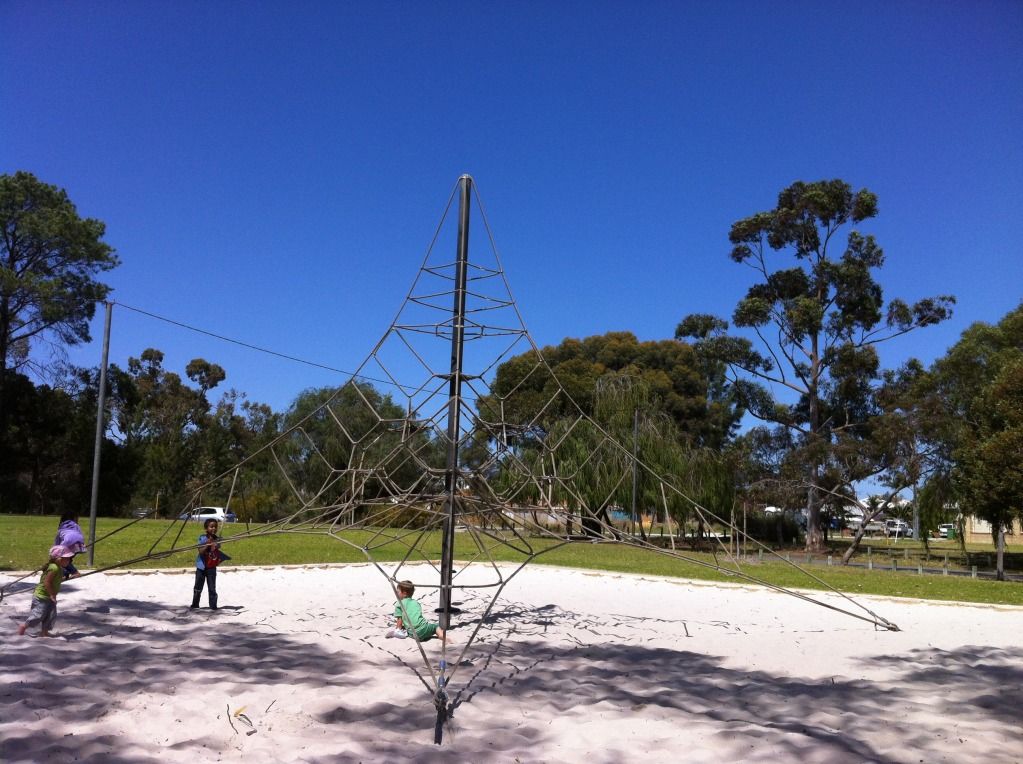 Often referred to as "Spiderman Park", this would be a great place for a web slinger's party!
Mawson Park-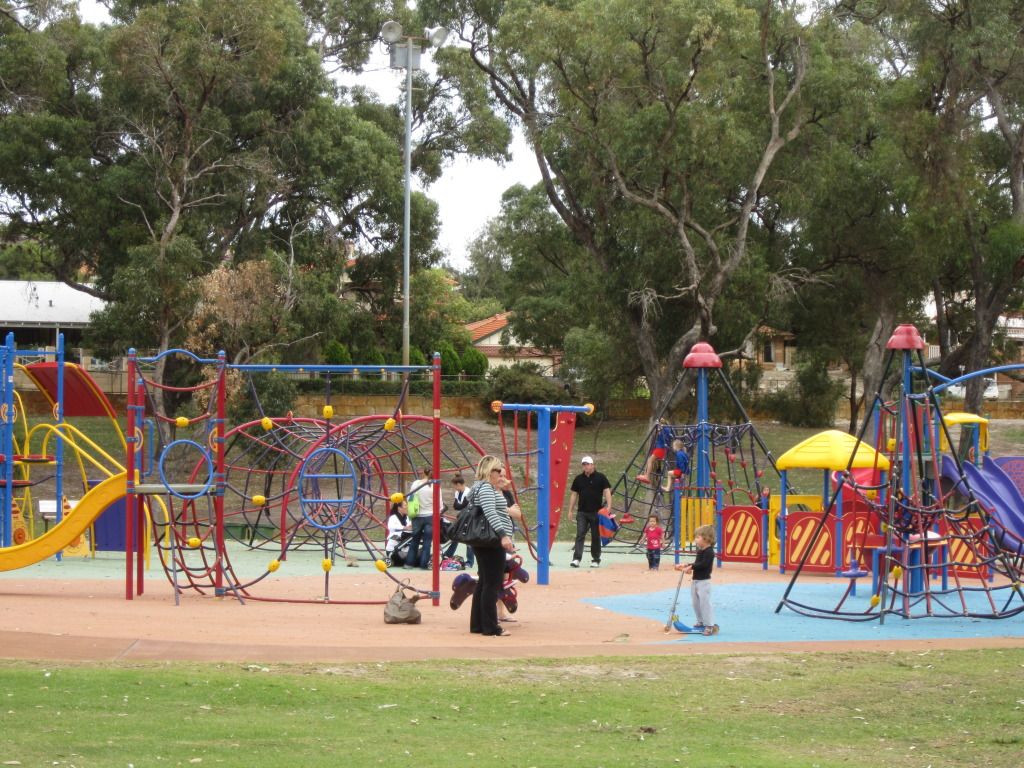 Lots and lots of climbing nets in this park!
Lottery West Family Area-

Outside the fenced in area near the Hale Oval is a large, red "space net" for climbing.
5. Ultimate Dinosaur/Adventure Themed Party in the Park:
Synergy Parklands Playground (Kings Park)-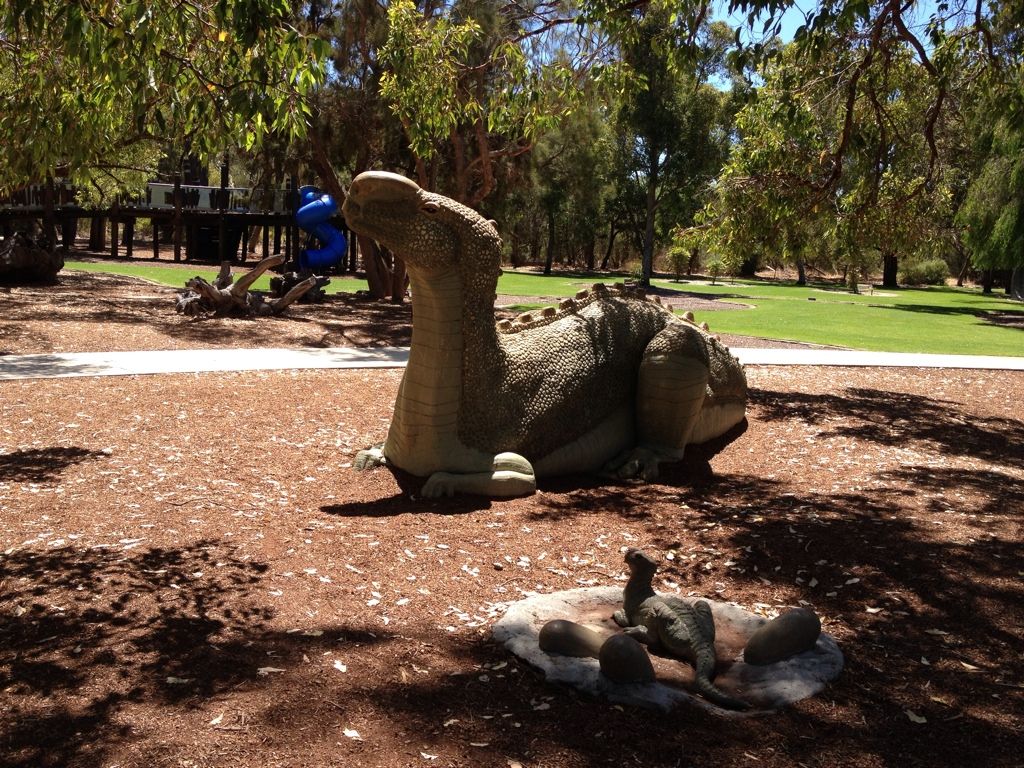 Step into Prehistoric times and walk in the Dinosaurs footsteps at Synergy Parklands. Large prehistoric animals are lurking around every corner!
Faulkner Park-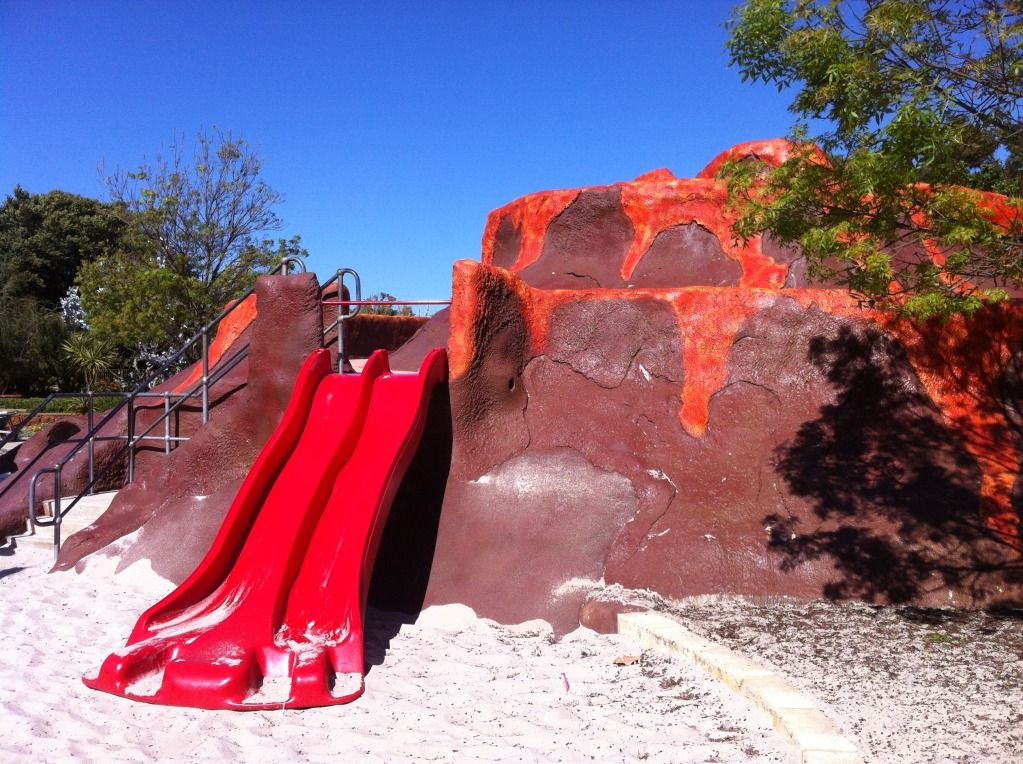 A huge volcano in the middle of this park sets the stage for adventure!
Meadow Springs Quarry Adventure Park-

Your guests will be climbing, sliding, and hiding amongst the rocks at this quarry turned park.
6. Best Seaside Parks for Birthday Parties:
Sorrento-
The grassy foreshore above the beach has plenty of BBQs, shelter, an amazing view, and easy beach access.
Floreat Foreshore-
With 3 BBQs, 8 shaded picnic tables, and the beach nearby... what more could you ask for?

Waterman's Bay-

A beautiful place to spend time celebrating the Birthday Boy or Girl!
Burns Beach Foreshore-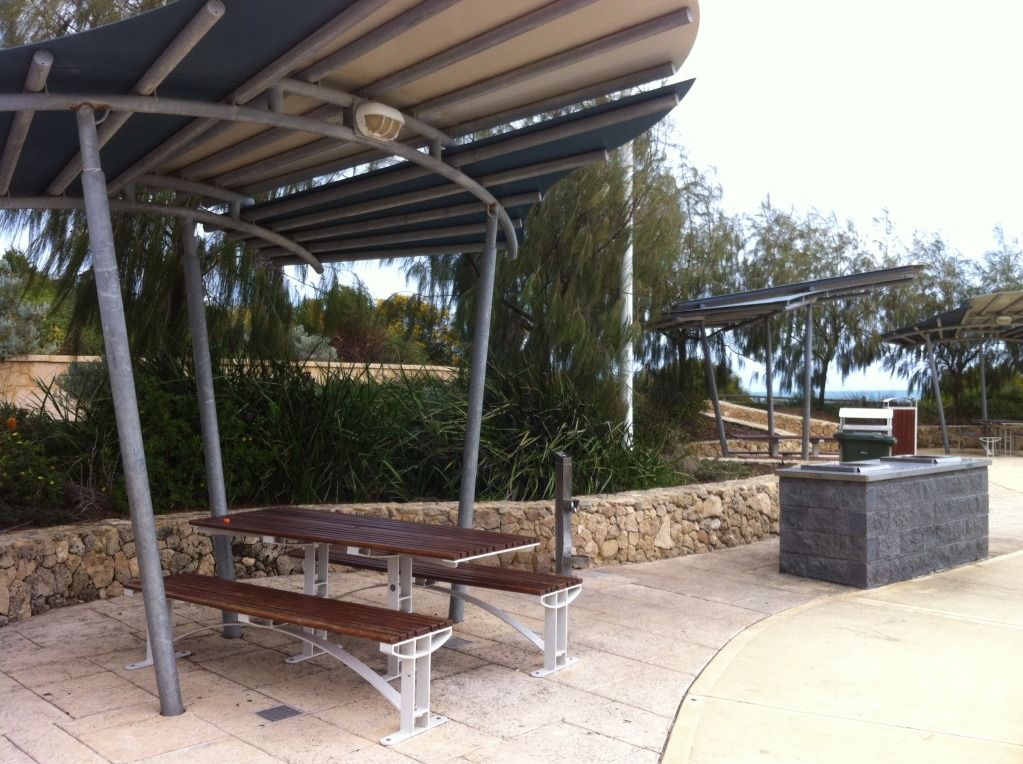 Grassy hills, picnic shelters, shade trees, BBQs, and the beach nearby makes this the perfect party setting.
7. Best "Splish Splash" Party Parks:
Summertime parties in the park are even better when you add water! Here are three choices for "free" waterpark fun:
Ellenbrook Water Park-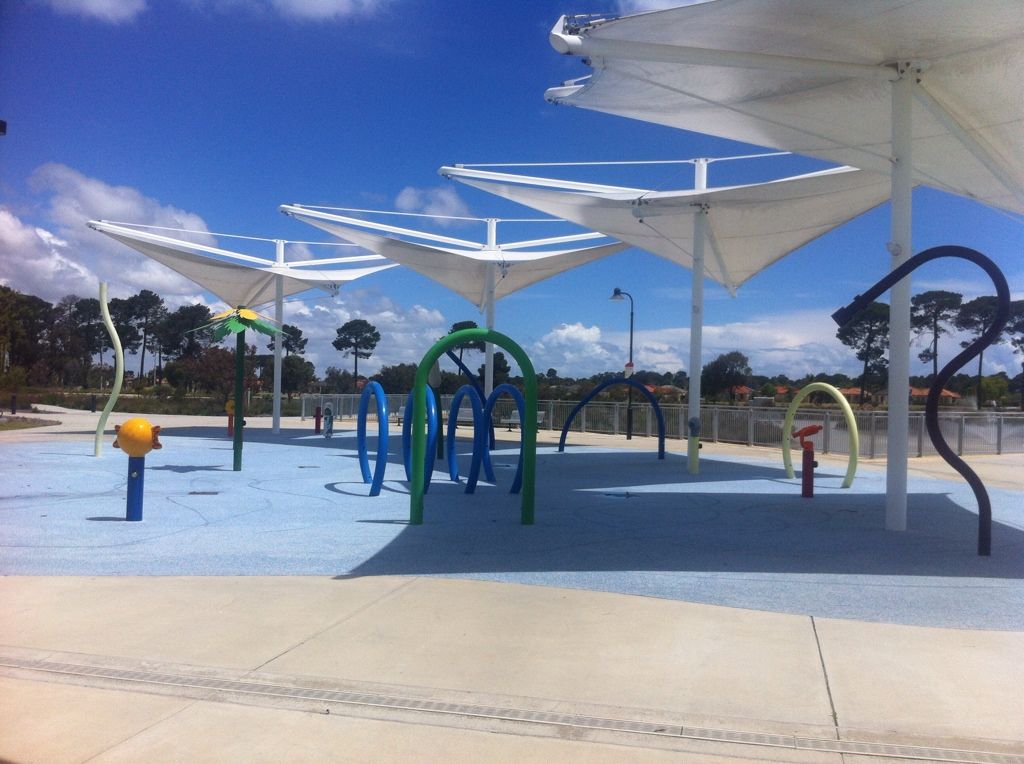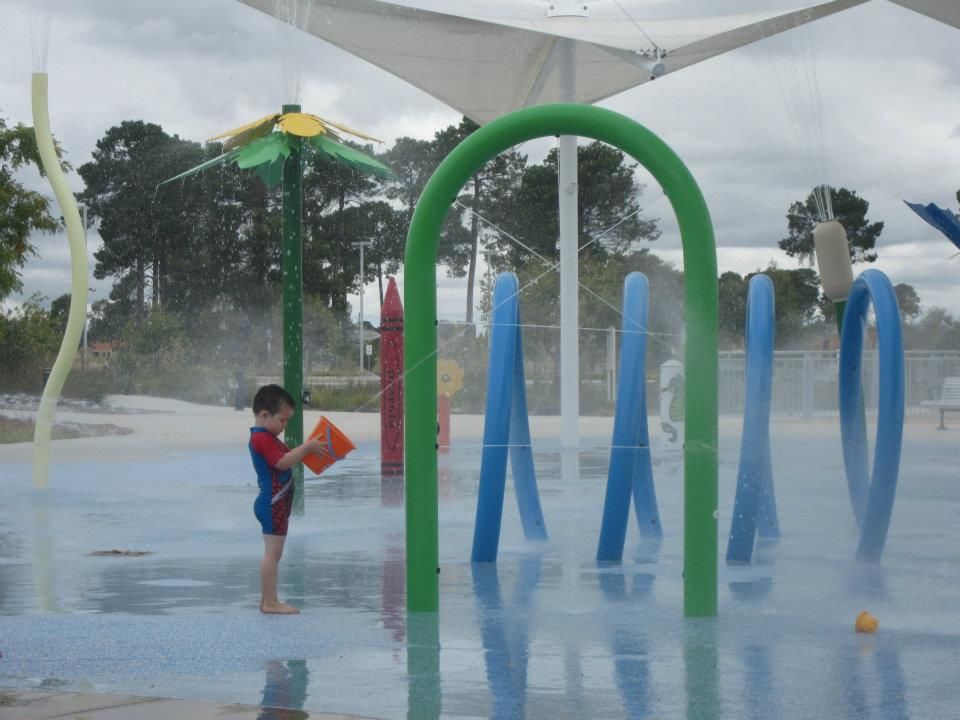 Whiteman Park-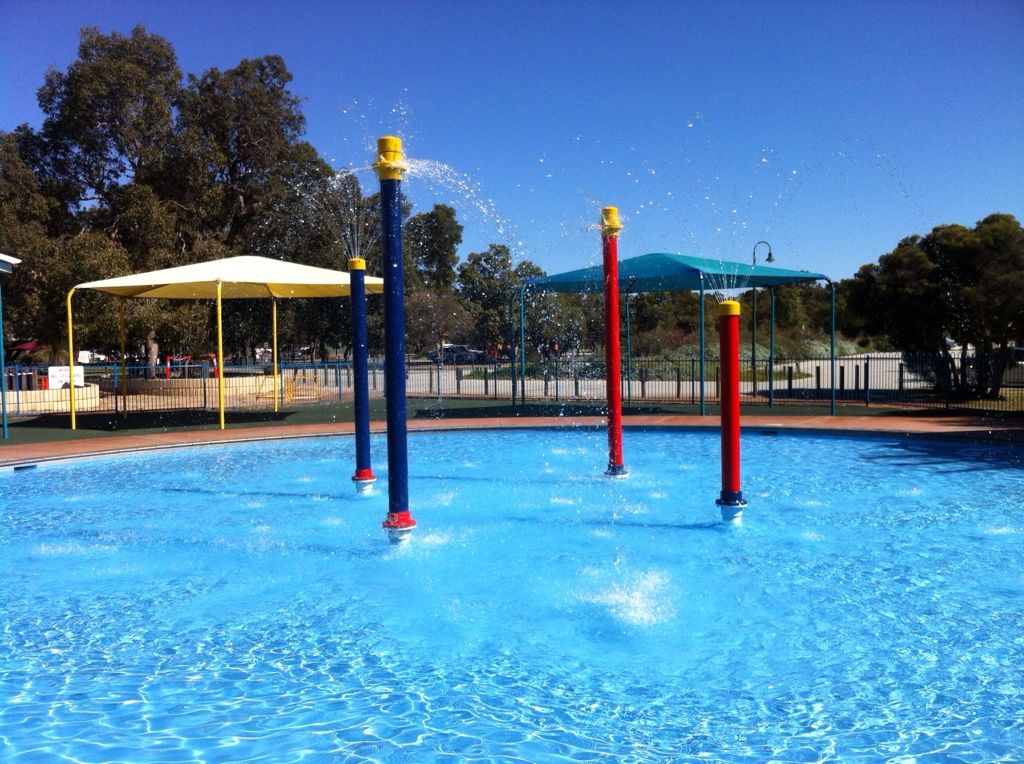 Hyde Park-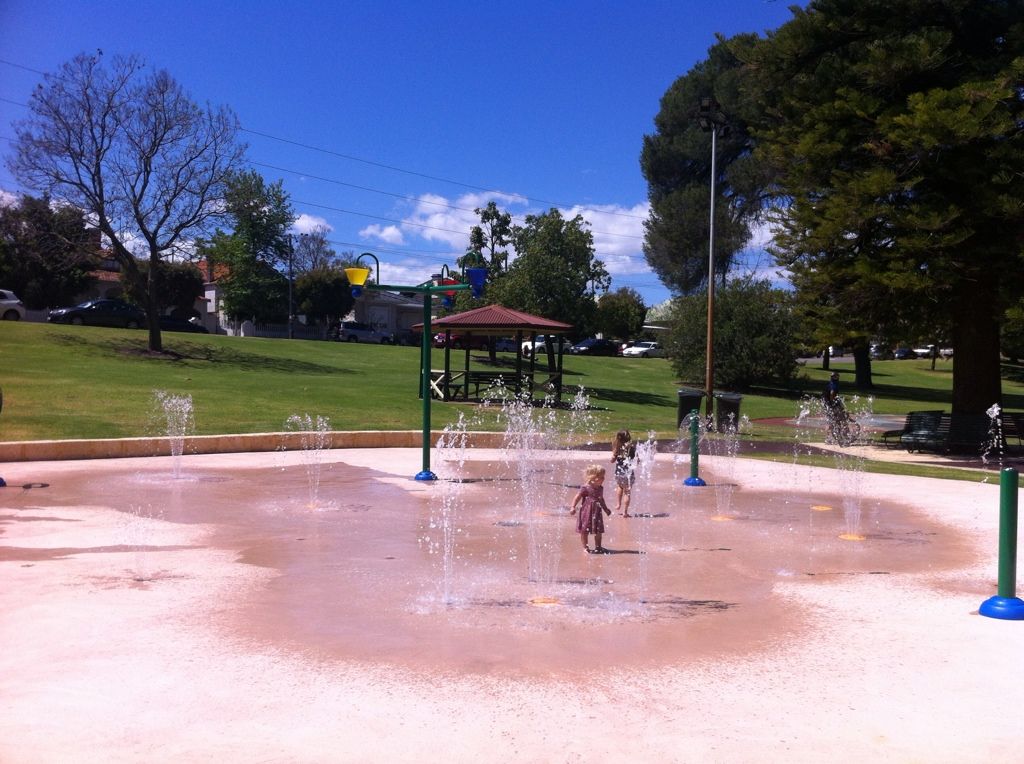 8. Best Parks for a Cars/Trains/Trucks Party:
Neil Hawkins-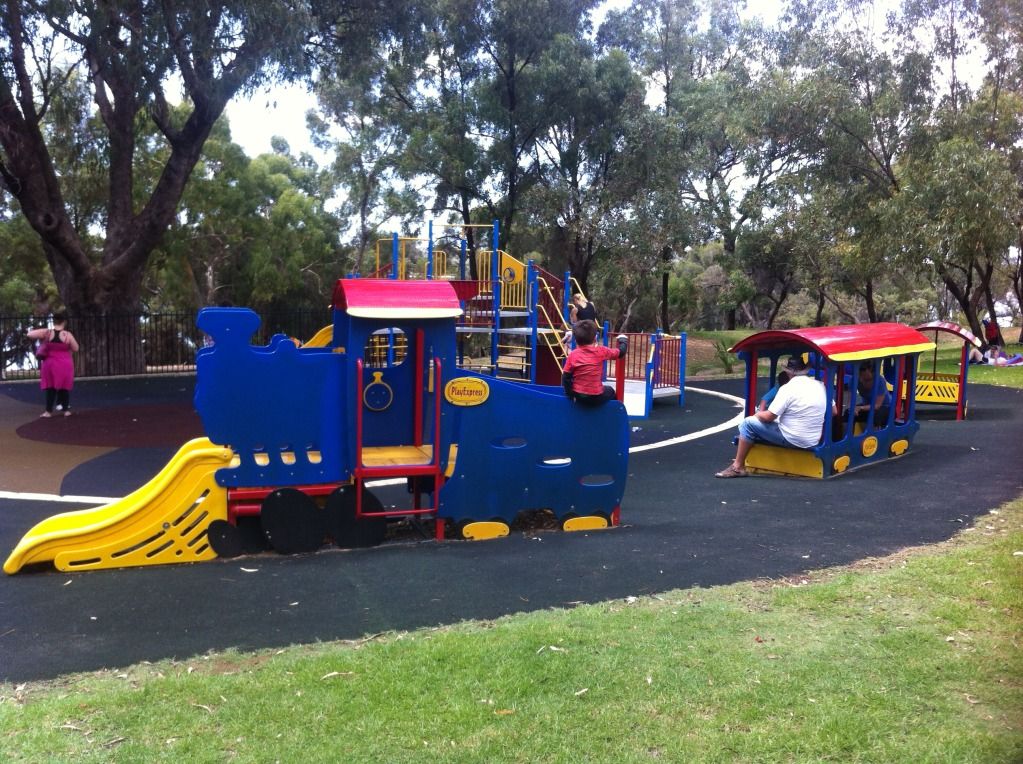 The Little Engine and train cars at Neil Hawkins are picture perfect for a Train Party!
Banksia Grove-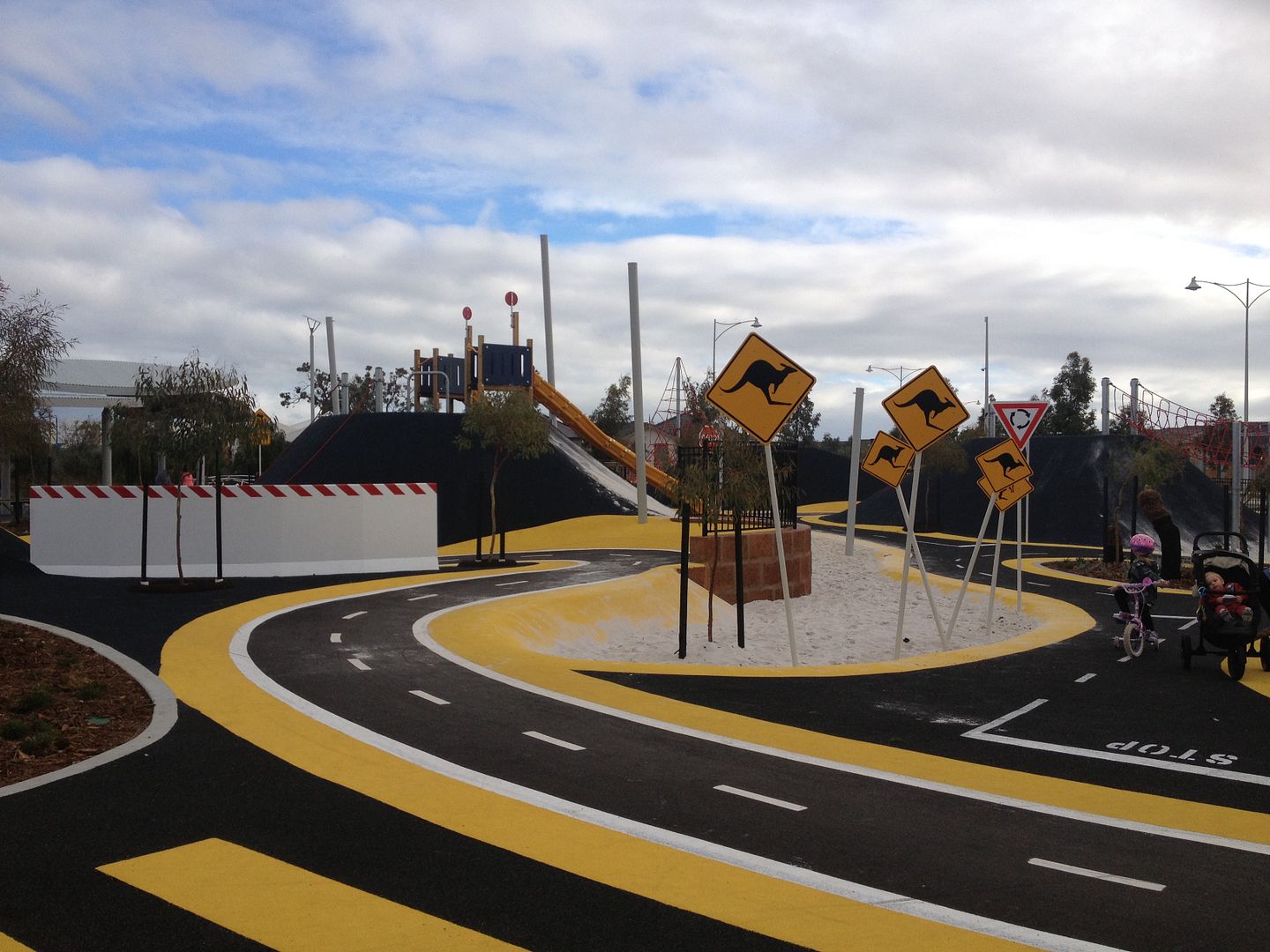 This mini roadway would fit nicely into a Cars, Trucks, or anything that "Zooms" theme.
9. Best "Castle" Park for a Princess/Knight Party:
Hyde Park-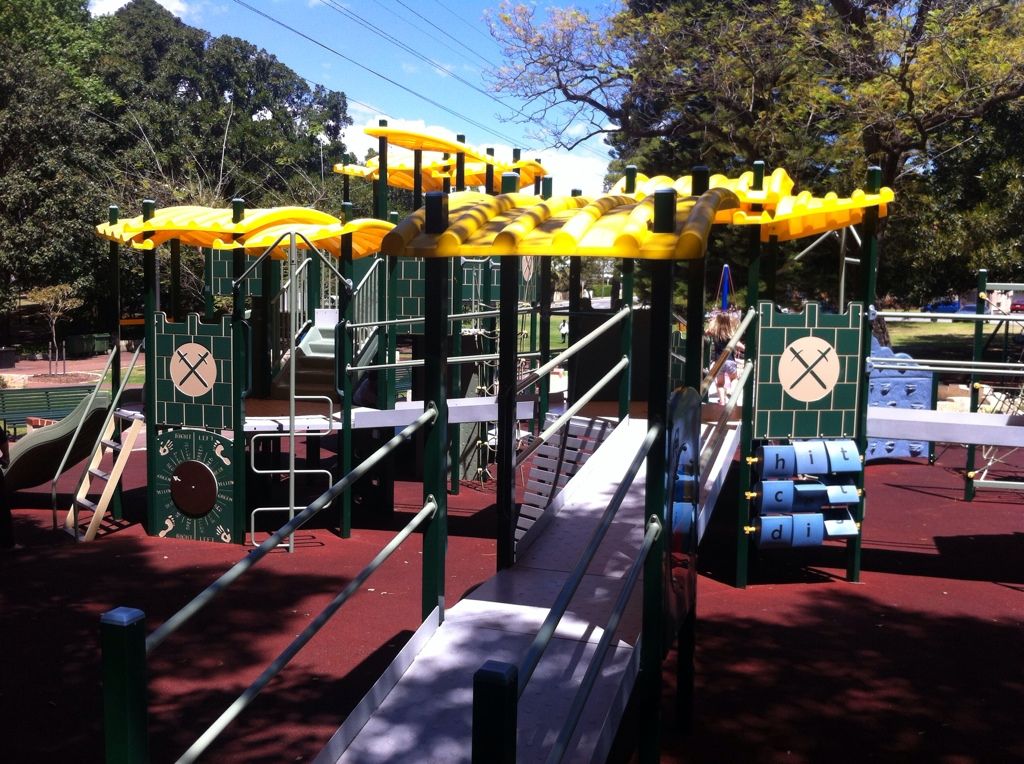 A castle play structure fit for a Princess/Knight party!
Lottery West Family Area-

This castle play area even includes a throne, a cathedral, and a prison.
10. Best Parks for a Riverside Party:
Keanes Point Reserve-
This shady, riverside park in Peppermint Grove is perfect for your next party.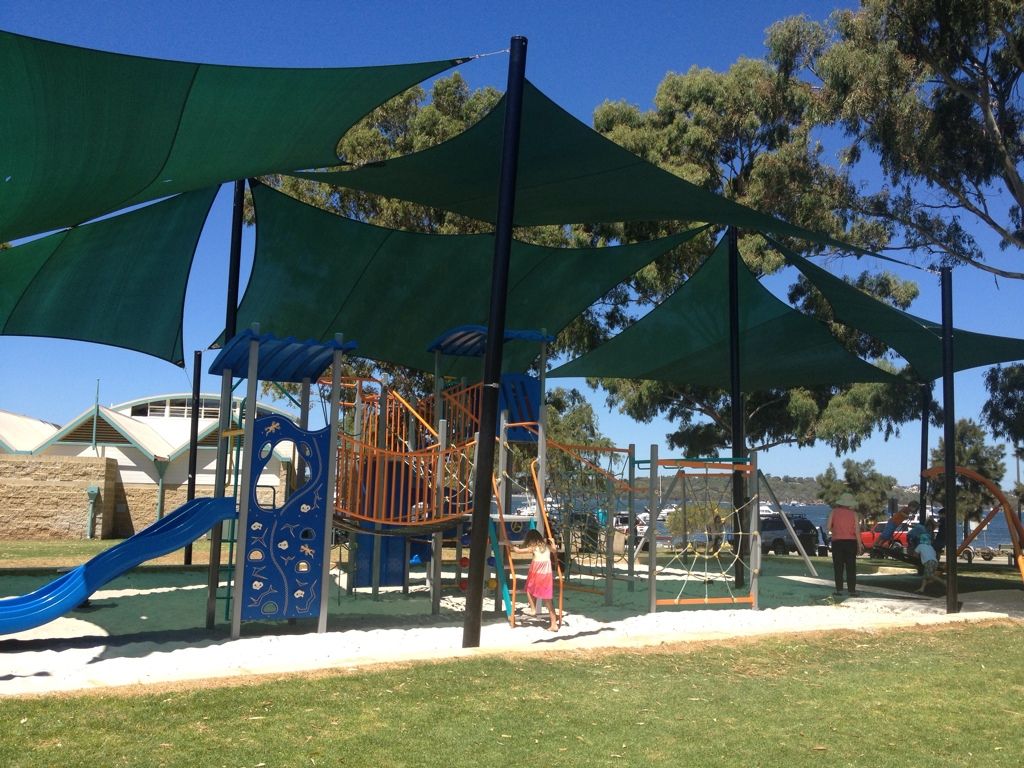 Point Walter Reserve-
Nestled right along the river, this park has plenty of shade and two

playgrounds!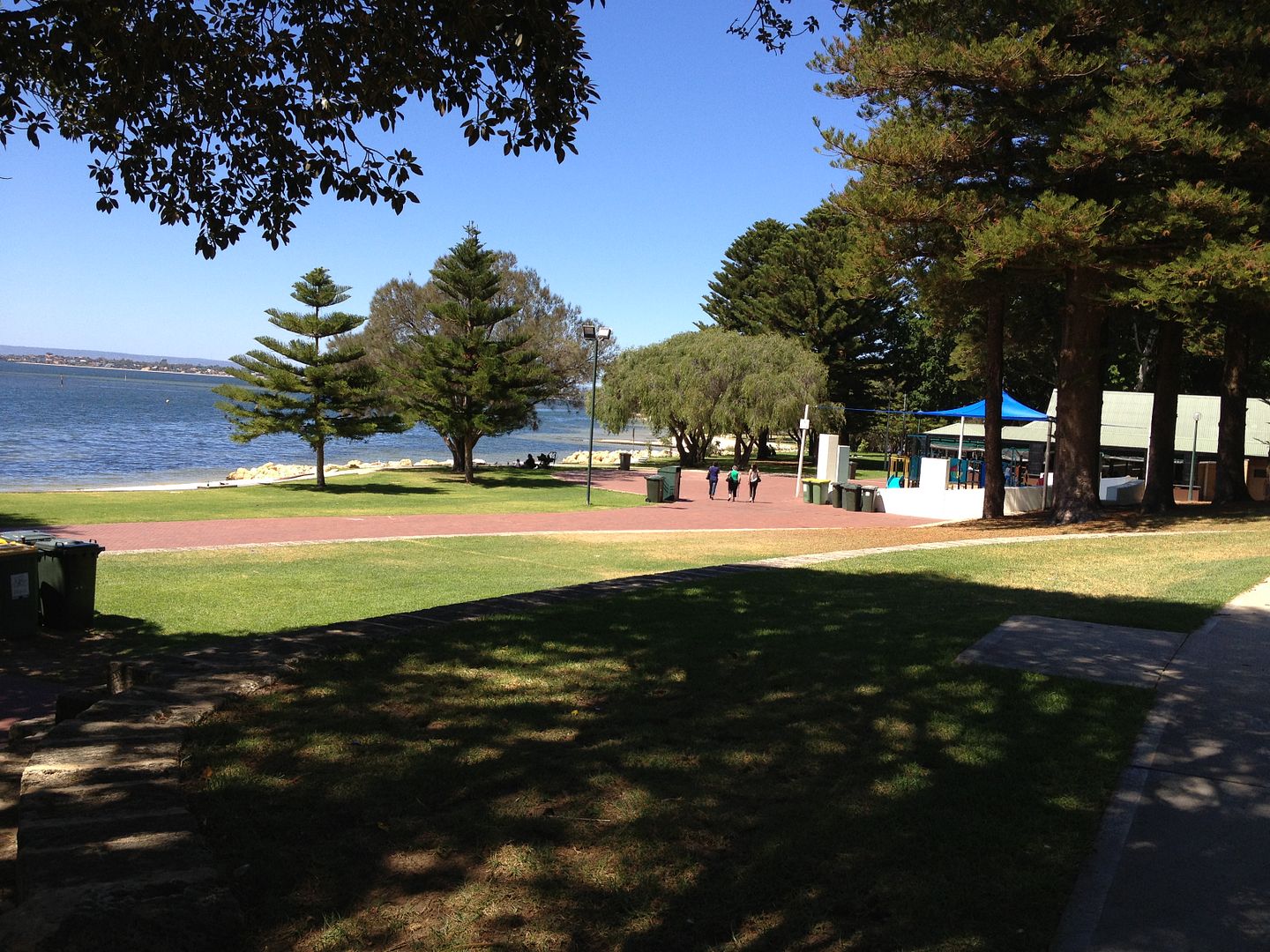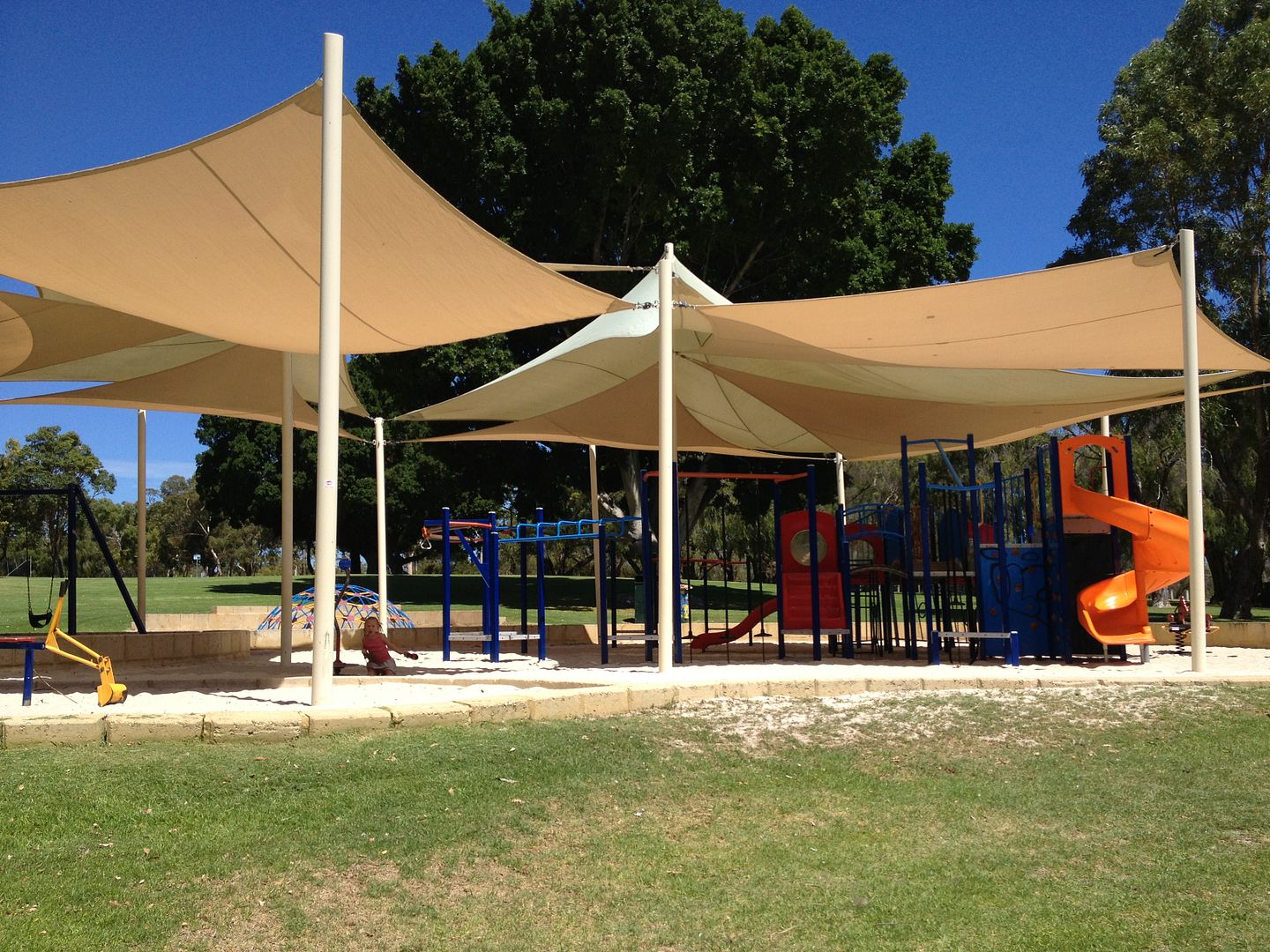 Bayswater Riverside Gardens-
There's plenty of room to party at this park on the banks of the Swan River.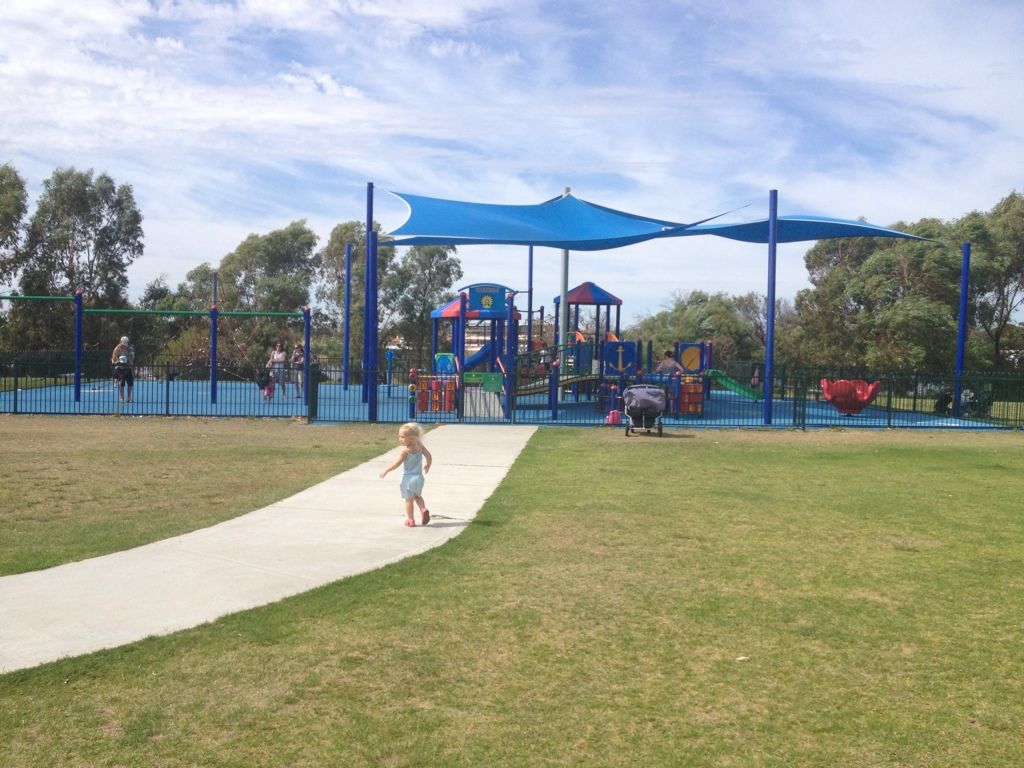 Hagen will be turning 4 next month, and he has decided on a Pirate Party this year. We'll definitely be using one of the Pirate Ship Parks to celebrate! Hip Hip Hooray!