When we first moved to Perth, we were constantly on the hunt for Kangaroos and other natural habitants of Australia. The Perth locals all directed us to the same place, Whiteman Park. We decided to drive over and check it out one Sunday afternoon, and discovered a HUGE nature reserve with tons of activities and attractions. It was apparrent we would have to make several trips back to Whiteman Park to take in all it has to offer. Here is a Top Ten List of Things to do at Whiteman Park:
1. Play at one of the Playgrounds:
Main Playground- located just 100 metres from the village. This park is fenced in, shaded, and designed for all ages.
Mini Water Playground
- Kids can cool off in the 30 cm deep paddling pool and water spouts! Open 10-5 from October until the end of April.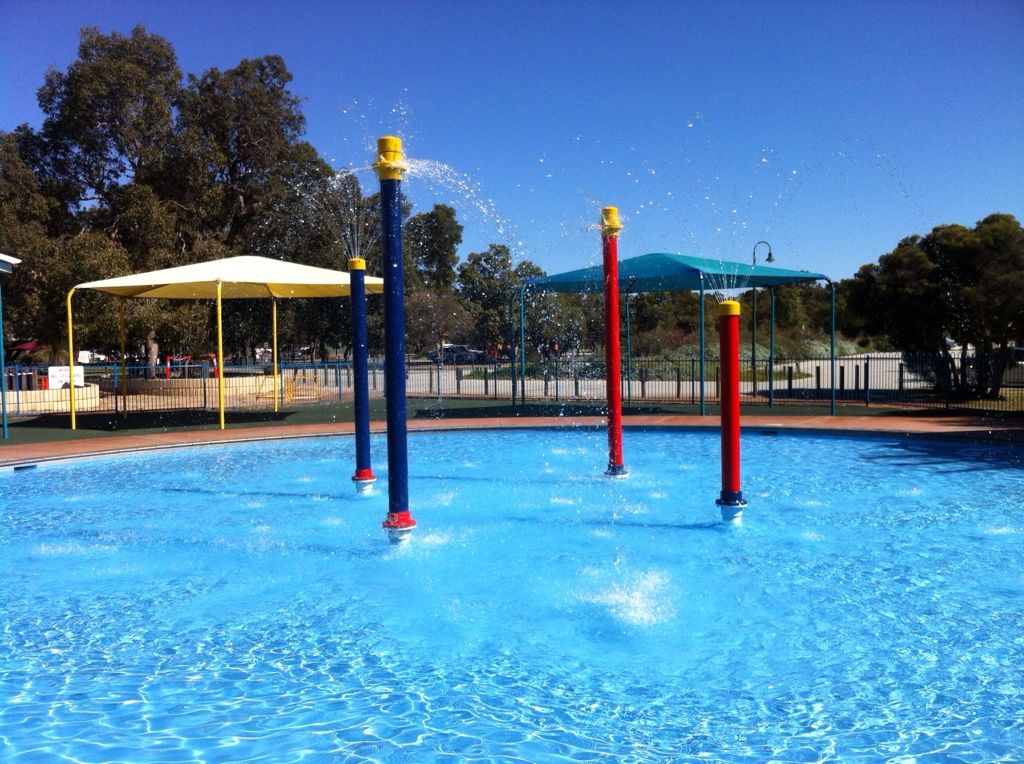 There's a small Playground outside Village Cafe too.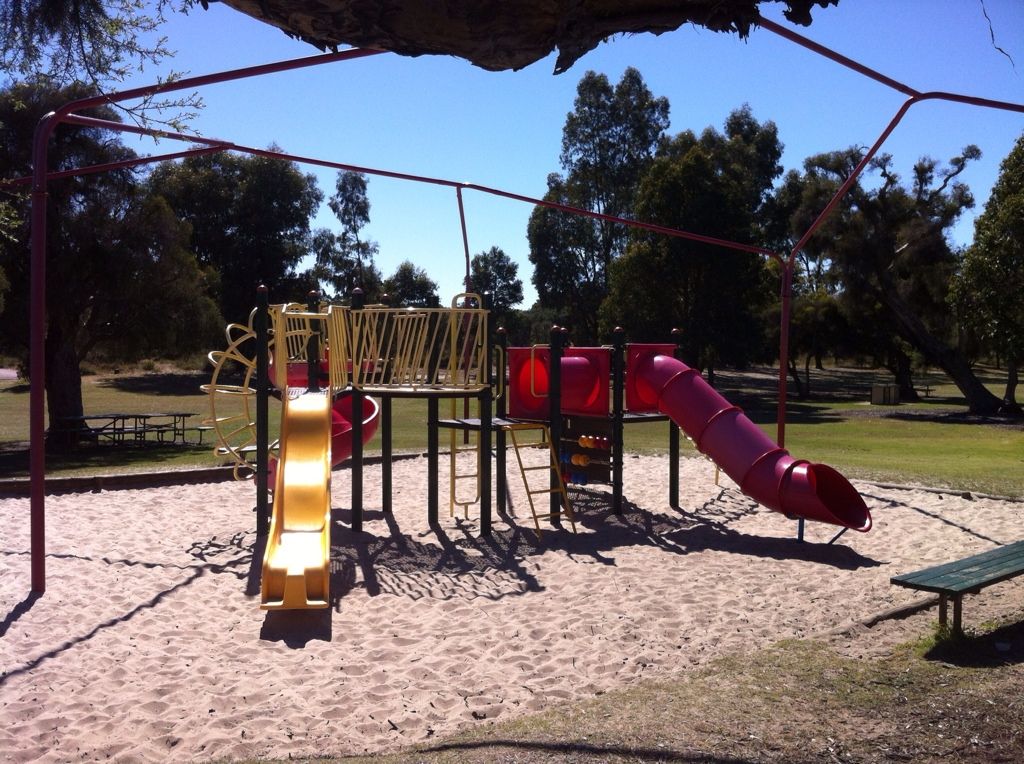 2.Visit Caversham-
This is a must see for all Perth residents and their visitors! Get up close and personal with the native plants and animals of Australia. It is an experience you will never forget.

3. Discover Nature:
Birds of Prey Flying Display
Woodland Reserve
Mussel Pool
Fish Ladder
Bennet Brook
4. Take a Train or Tram Ride
Bennett Brook Railway
- Hop aboard a steam or diesel engine and travel through the natural bushland of Whiteman Park.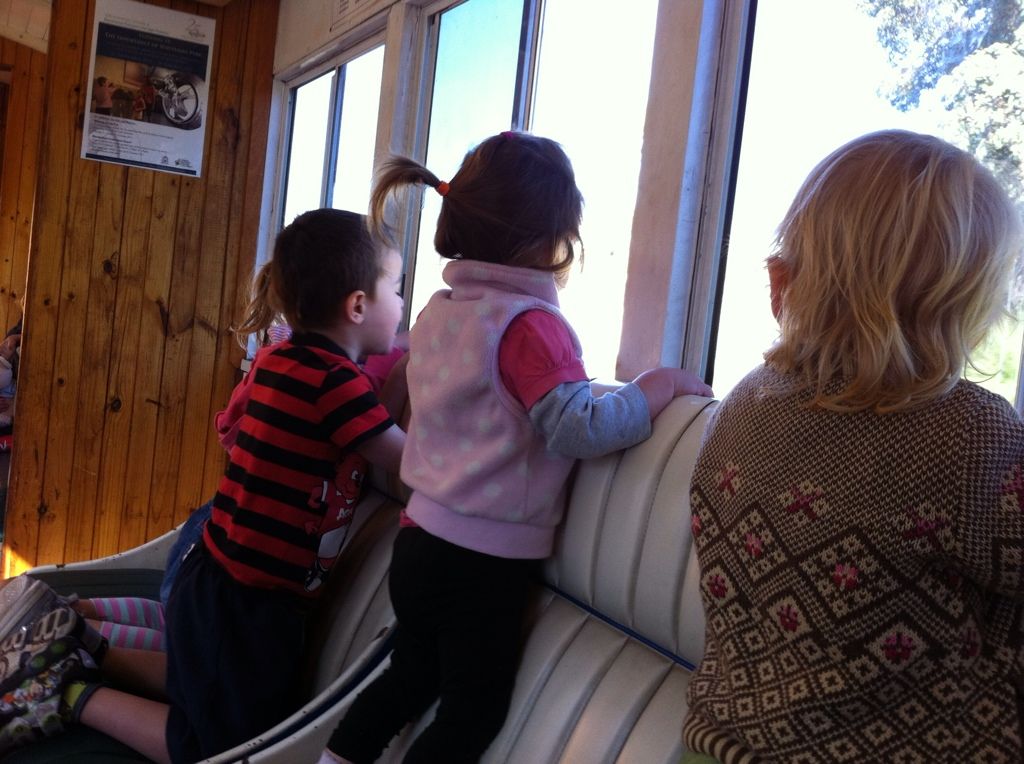 Friends of Ashley Day
- a special event in May and September when you can hop aboard Ashley and some of her famous friends.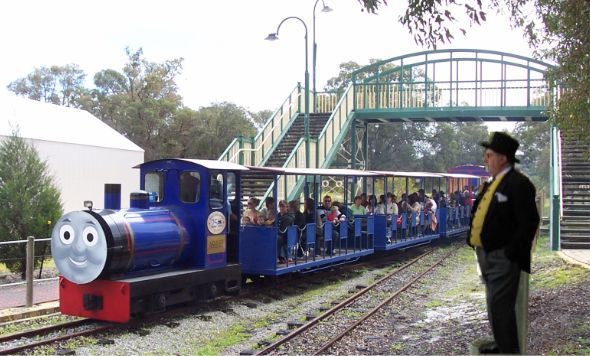 Tram Rides
- Whiteman Park is the only place in Western Australia where you can ride a genuine, vintage, electric tram!
5. Visit One of the Museums:
Motor Museum-
view over 130 vehicles from horse drawn carriage to modern day.
Click here
for more details.
Revolutions Transport Museum

Tractor Museum
6. Walk a Bush Trail or Take a Bike Ride
7. Hop Aboard the Whiteman Explorer
This free tour aboard a restored vintage bus, will show you all the must see sights at Whiteman Park. Bus departs at 11 am and 1pm from the bus stop in car park 7.
8. Enjoy Lunch at the Village Cafe
or Pack a Picnic to enjoy at Mussel Pool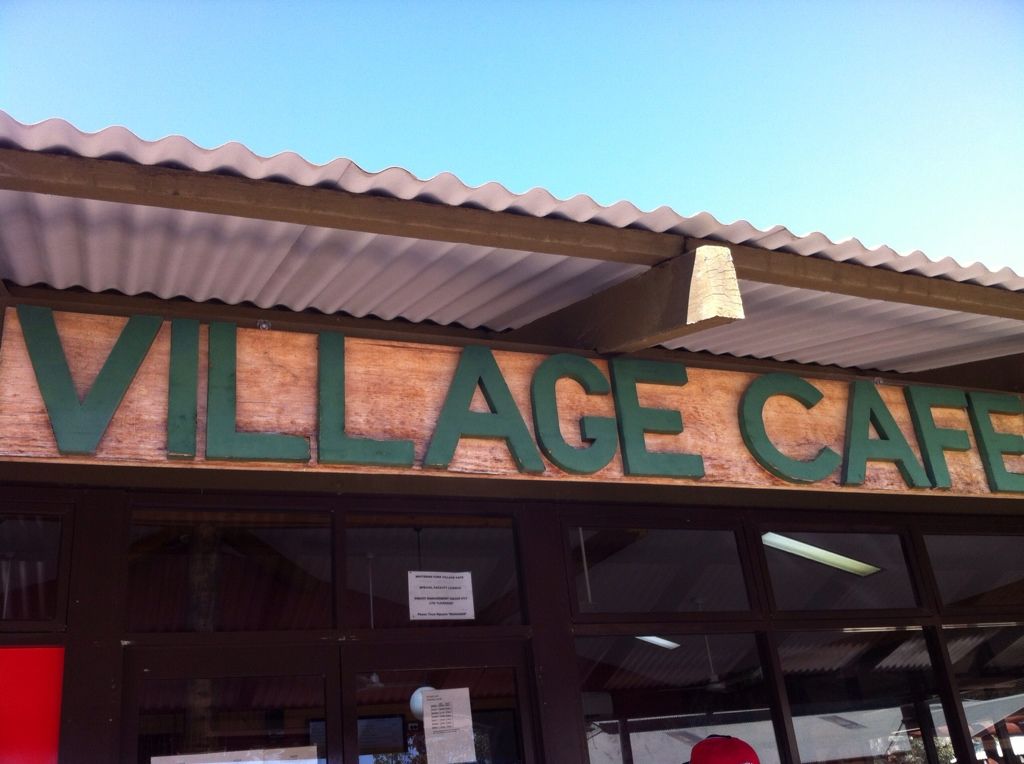 If you prefer to BBQ your own lunch, there are several BBQs available around the park. You can even pick up a BBQ pack from the Village Cafe, ready for you to BBQ yourself!
9. Explore the Children's Forest-
Meander down the winding path and discover the different stages of the forest planted by children and their families. There is a community planting day once a year during the cool winter months.
10. Visit the Village Shops:
The Lolly Shop
Print Shop
Village Art Gallery
Handcraft Centre
Pottery Centre
-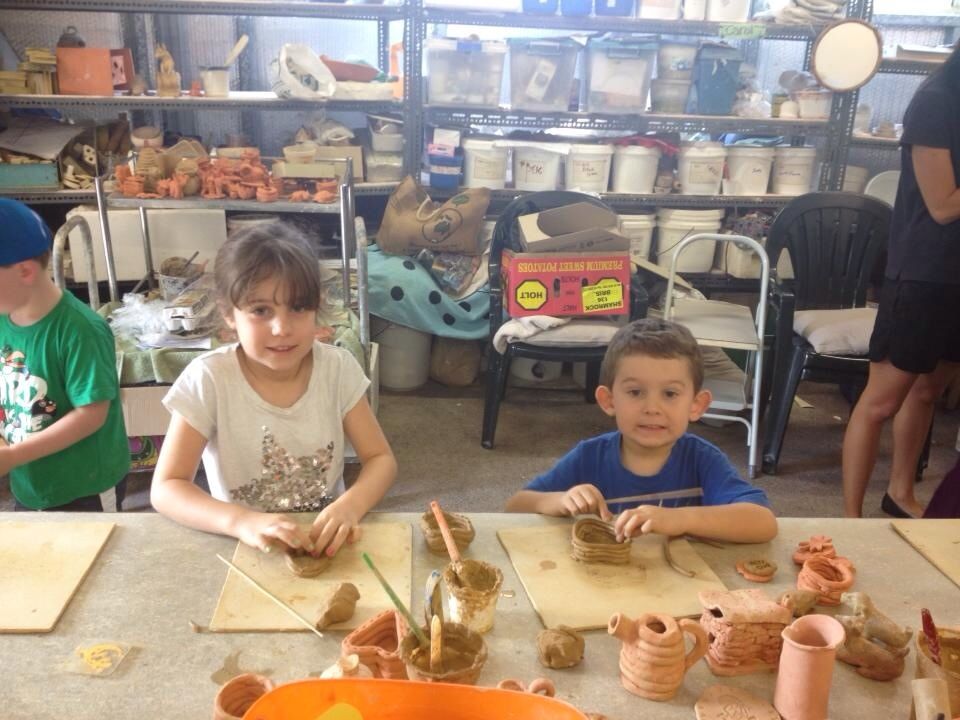 School Holidays Pottery Class at the Pottery Centre

Click here
to check out all the December/January School Holiday Activities at Whiteman Park!
Park Map: