Visiting Adventure World with "tween-aged" kids is a whole different story than the toddler scene. It's thrilling, fast, a bit queasy, but still tons of fun!
My Tween's Top Ten Things to do at Adventure World:
1. The Abyss-
My twelve year old daughter and her fourteen year old friend were keen... but my ten year old son (in the right hand corner of the photo) said, "NO WAY!" I can hardly blame him... this world class roller coaster drops you face down from over 30 metres before twisting, dipping, and turning you up-side-down several times. I gave it a whirl myself, and I'm glad my son wasn't there by my side!
2. Grand Prix Race Track-
It's like real life driving and Mario Kart all mixed in one attraction! The kids loved getting behind the wheel of their own car. I about had a heart attack letting my 10 year old drive me around the track, but what a blast!
You must wear fully enclosed footwear to ride this attraction. Drivers must be at least 147 cm tall, and passengers must be at least 102cm.
3. Freefall-
It's definitely a thrill ride, but a fun one! It's unpredictability will have you and your tween screaming and laughing all at the same time. The view from the top is fabulous too! We rode this one four times to see the view from four different angles!
4. The Rampage-
This one is not for those with a weak tummy. It spins you around, up-side-down, and then some! I get sick just watching it go!
5. Water Slides-
I clumped all of the water slides together, because they are all GREAT! My tweens love every single one of them. Usually their favorite is the one with the shortest line, but when asked both of my tweens agree, "Tunnel of Terror is the best!" and shouldn't be missed.
6. Kahuna Falls-
A great way to cool off without having to wait in line. My son loves to run around shooting others with the water jet guns, while my daughter prefers dodging the big tipping bucket of water on her way up to ride one of the three bigger water slides (there are eight water slides in all).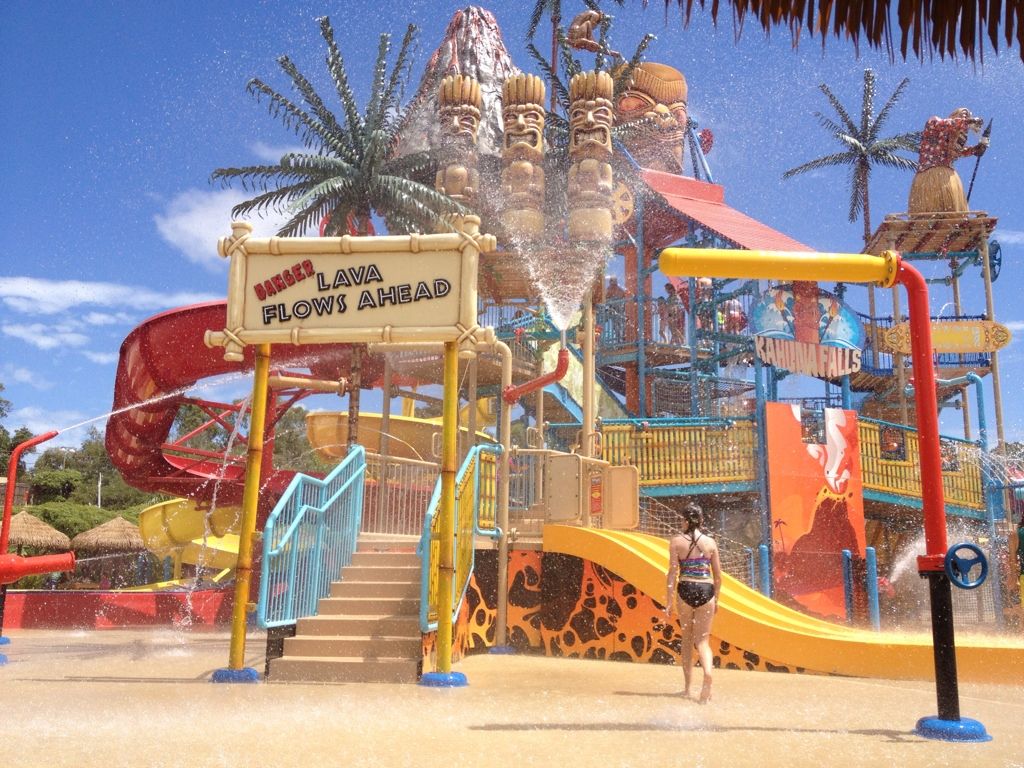 7. Bounty's Revenge-
This swinging ship is lots of fun and not too scary... a perfect step up from the "kiddie" rides for the tweens that aren't quite ready for the big thrillers!
8. The Lagoon-
A peaceful place to chill out and cool off with friends.
9. Power Surge-
A hair whipping experience that is sure to dry you off after the water slides. My daughter described it as "a good intermediate thrill ride that will make you laugh."
10. Skull Rock-
My tweens love walking through the center of the enormous skull. The mouth of the skull is a great place to take a photo.